Can You Still Gamble at Online Casinos in the US?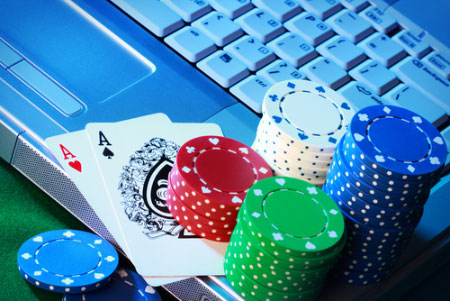 The rise of the Internet has been a tremendous boon to both casino operators and players alike. The growth of online casinos has made it possible for players to play casino games easily from home via their computers anytime they want. Online casinos also have vastly increased profits for website operators because the overhead on an Internet gambling site is far less than that of a brick-and-mortar live casino.
The drawbacks to playing casino games over the Internet represent the shadow side of online gaming. Because betting is "virtual" via a credit account that the player must set up on the site, it's easy to lose track of just how much money has been lost. There's also the possibility of online identity theft if the website gets hacked. What's more, people who are susceptible to gambling addiction find that it's more difficult to stay off gambling websites than it is to stay out of live casinos.
US players who'd like to play casino games online also face another major hurdle caused by the Unlawful Internet Gambling Enforcement Act (UIGEA). Passed by Congress in 2006, this federal legislation makes it illegal to transfer money over the Internet for the purpose of gambling. Thus banks, credit card companies and other financial agencies now must refuse to complete any transactions identified as being for the purpose of gambling. The result of the act has been to cause several online casinos and money transfer websites to leave the US market altogether.
What UIGEA doesn't do is make it illegal for people to play their favorite casino games online. Whether playing for fun or for money, there's no law against playing casino games via the Internet. What has been outlawed are those methods by which players would "bankroll" their online playing via electronic fund transfers from bank accounts, credit card purchases, and other transactions. Consequently, online casinos that still accept US players have had to come up with ingenious ways for them to fund their website accounts that don't involve using credit cards or bank accounts. Each website is different, so players should check out the sites to see which method might work best for them.
Among the online casinos currently accepting US players are Winpalace Casino, Aladdin's Gold Casino, & Lucky Red Casino. Each casino offers customer loyalty programs and bonuses for frequent play, but it's essential for players to read the rules of these programs thoroughly to understand precisely how much they must play to avail themselves of any online "comps."