Full Tilt Poker in Financial Trouble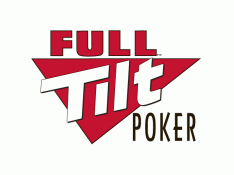 It's been weeks since Full Tilt Poker stopped accepting U.S. players after the DOJ indicted the site's owners. And players are still wondering how to play online poker in the US for real money and when (and if) they will be able to cash out. Full Tilt's main competitor, Pokerstars, suffered the same fate, yet managed to pay U.S. players almost immediately.
Just like the shutdown and seizure of funds from Quicktender, a popular gaming e-wallet service for U.S. players and affiliates, it's not looking good for those who have money on Full Tilt.
Former spokesperson and pro poker player Phil Ivey has tried to take a stand for players when he filed a $150 million dollar lawsuit against Full Tilt Poker and opted to boycott playing in this year's WSOP.In his press release Ivey had this to say about Full Tilt's non-payment of U.S. player funds:
"I wholeheartedly refuse to accept non-action as to repayment of players funds and I am angered that people who have supported me throughout my career have been treated so poorly. I am deeply disappointed and embarrassed that Full Tilt players have not been paid money they are owed. I am equally embarrassed that as a result, many players cannot compete in tournaments and have suffered economic harm. I am not playing in the World Series of Poker as I do not believe it is fair that I compete when others cannot."
But despite Ivey's lawsuit and warnings from websites like OnlinePokerSites.co.uk, which posted an in-depth warning about the financial instability of Full Tilt Poker, people are continuing to play there. According to PokerScout.com, Full Tilt is still averaging over 9,000 players at any given time. Hopefully these are existing players and not a lot of new depositors. As much as I hate to say it, I wouldn't trust Full Tilt Poker a new deposit.
I hate it because they were my favorite place to play poker for money. I played there, and promoted them to my friends. As much as I'll miss winning extra money by beating the small stakes Rush Poker Tournaments, I can't stand the way they're treating the players and affiliates who helped make them as large as they were.
Bottom line: If you get a chance to withdraw from Full Tilt , do it. If you are thinking about signing up and depositing at Full Tilt, don't do it.
Share your opinion. Do you think U.S. players will ever get paid by Full Tilt Poker? Would you ever trust them with a new deposit?